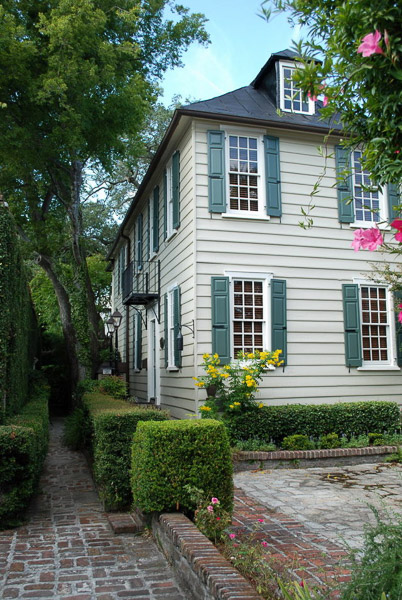 Thomas Elfe House
Thomas Elfe House

54 Queen Street (French Quarter)
Charleston
,
SC
29401
Tours: Monday - Friday 10:00a, 11:00a, 12:00p
The Thomas Elfe House is the oldest restored historical residence in Charleston that is open to the public for visiting tours.
Thomas Elfe designed and built his house on Queen Street around 1760. It is a colonial Georgian style house with 1670 square feet. It has two bedrooms and three bathrooms. The property originally consisted of two buildings, one along the street front and the other on the back part of the property. It is believed that the rear structure was Elfe's workshop and the front building was his home.
Thomas Elfe was an English-born woodworker who lived in Charleston before the Revolutionary War. He was considered to be the best Charleston furniture craftsman in the eighteenth century. His records indicated he completed 1,500 high-end pieces of furniture for some of the city's wealthiest residents. His furniture was uniquely designed, from the legs to the drawer construction.
Thomas Elfe (1719-1775) was likely the most successful cabinetmaker in colonial Charlestown. One estimate put his personal worth at more than 6,200 English pounds, a sizable fortune for a woodworker.
In 1968 the house was jacked up and moved back thirty feet and restored from a badly deteriorated condition due to lack of maintenance. The interior represents Elfe's influence with such things as architectural features to make the rooms look bigger than they really are.
The house is now a touring museum open to the public.