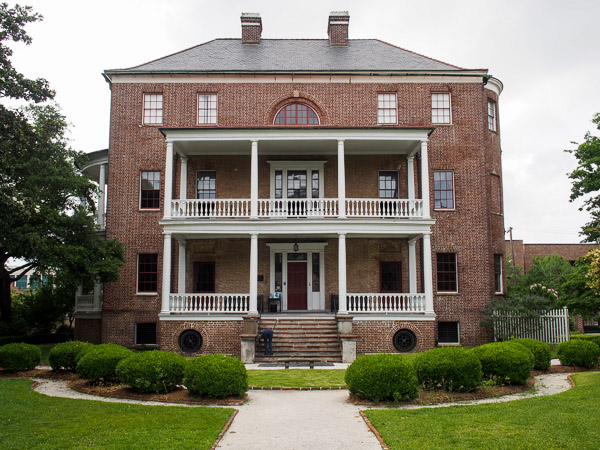 Joseph Manigault House Museum
350 Meeting Street (The Boroughs)
Charleston
,
SC
29403
Hours:
Monday - Saturday: 10:00a - 5:00p
Sunday: 12:00p - 5:00p
Note: Last tour at 4:30p
The Joseph Manigault House was built in 1803 and is one of Charleston's most exquisite antebellum structures. The house reflects the urban lifestyle of a wealthy, rice-planting family and the enslaved African Americans who lived there. The house was designed by Joseph Manigault's brother Gabriel. It is an exceptional example of the Federal period architecture. The house is a three-story building made from brick and set upon a raised brick fountaion. It is an imposing structure with a two-story porch across the center three bays.
A striking spiral staircase accents the impressive central hall, and many of the rooms are restored to their original color schemes. The historic pieces from the Museum's collections include American, English and French furniture dating to the early 19th century. Outside you can see the locations of other historical outbuildings such as the kitchen, slave quarters, stable and privy.
Some of the exhibits at the museum include The Armory, a section that is home to several historic weapons from the mid 18th to the 20th century, which were used for military purposes as well as hunting and dueling. The Lowcountry History Hall is where you will find artifacts and other material related to the Native Americans who were among the first to inhabit the Lowcountry region in addition to colonists and enslaved African-Americans.
This section features interesting artifacts that include slave badges, pottery produced by the slaves, and a variety of tools used for cultivation and plantation.